Ltd for civil engineering
Planinvest is a company founded in 2008, with the aim of improving the level of professional services in the field of planning, construction, exploitation and traffic of buildings.

The founder and director of Planinvest is Miodrag Simic, Bachelor of Civil Engineering, Road and Railway Engineering, with a Bachelor's degree from the Faculty of Civil Engineering, University of Belgrade. The co-owners of the company are N-ing Belgrade and Miodrag Simic.

In our work we follow the latest developments, technologies and standards in order to provide the best possible quality of service on the market. We use the latest information technologies that enable fast and reliable work and communication with the world.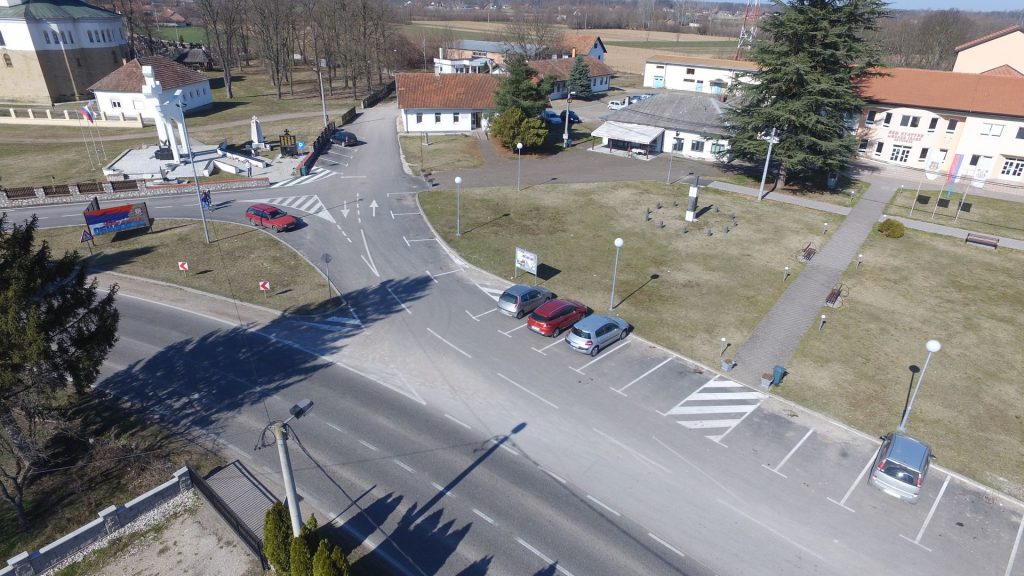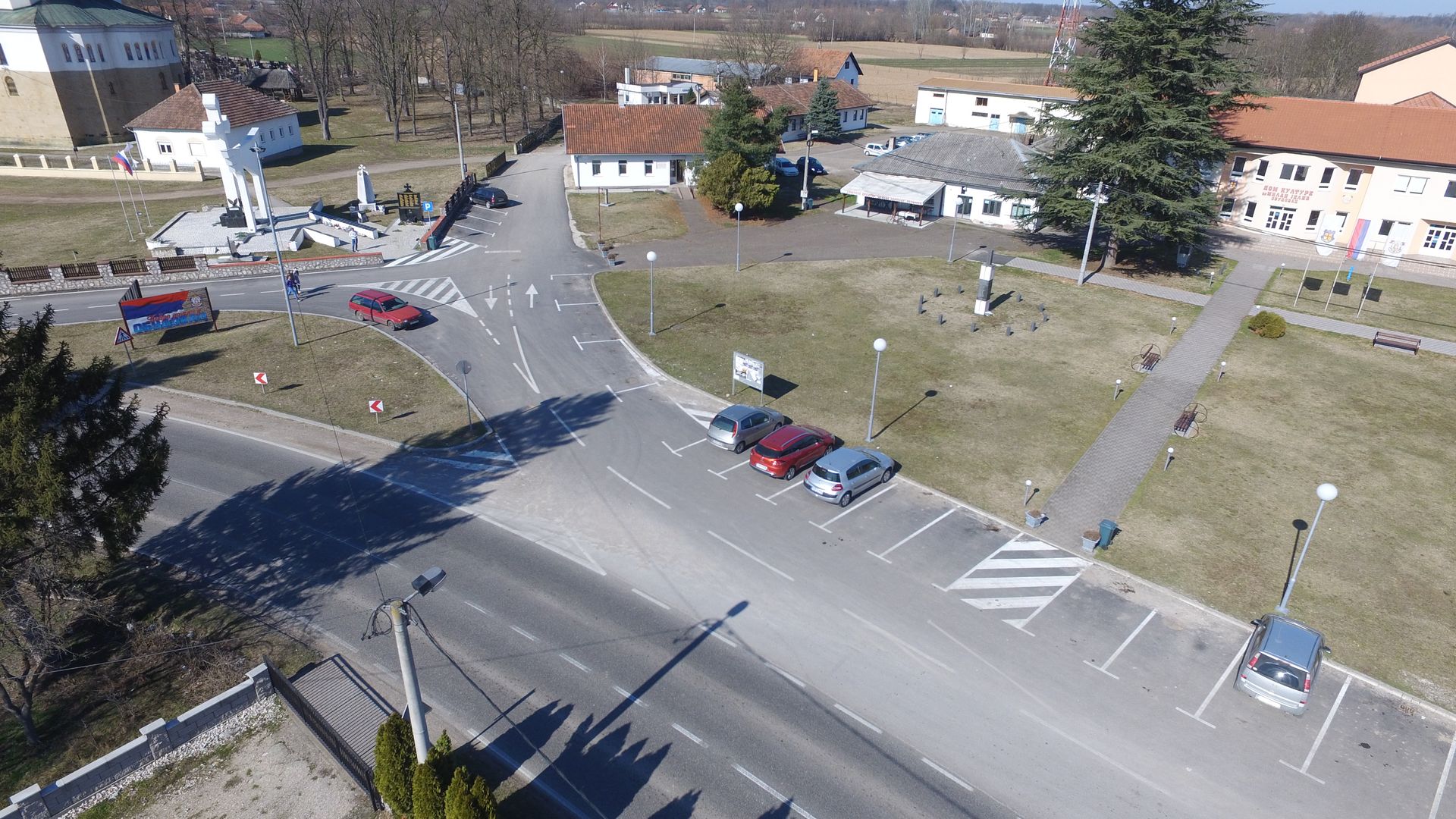 Highly-educated, young and ambitious professionals are hired to do the business. Employees and full-time associates have earned degrees from prestigious surrounding universities. We have significant practical experience for the jobs for which we offer our services.
We provide design, control of technical documentation, supervision of construction, technical acceptance of buildings, consulting services in construction, consulting jobs of preparation and realization of investments in the field of construction.
The main activity of the company is the design of roads, that is, the design of projects of roads, streets, railways, traffic connections, surface drainage.
Planinvest Company performs services of preparation and control of technical documentation independently or in cooperation, supervision over the execution of construction works..
Roads:
development of preliminary, main and perform projects
supervision of works:

roads,
street,
pedestrian path
access roads,
railways,
bridges and retaining walls..
Other design and construction supervision services provided by the company are:
outdoor and indoor plumbing and sewerage installations
sports fields and children's playgrounds
outdoor arrangements
In cooperation with our associates we carry out project development and supervision of the construction of high-rise buildings and terrain research. We perform our business responsibly and correctly. We are obliged to consult with the Investor in detail and act according to their wishes in accordance with the relevant legal regulations. Before the start of the project, we tour the site. We respond to all comments and suggestions of the Investor and make the necessary adjustments in the project documentation as well as the design supervision
The Company performs all consultancy services in the field of construction for all potential Investors, designers and contractors, as well as for administrative bodies, commercial banks and construction companies registered and companies in the establishment. 
The services we provide are:
consultancy in the field of construction
market research
development of preliminary studies and feasibility studies
development of investment programs
project design
property valuation
valuation of works
periodic and extraordinary inspections of the condition of objects
assessment of the condition of objects and their parts
development of program of regular and investment maintenance of facilities
preparation of tender documents
preparation of workpieces and pro forma invoices
organization of construction sites
development of construction schemes
developing dynamic construction plans for buildings
development of a business plan for construction companies
development of a business plan for the use of commercial and industrial facilities
Design and review:
preparation of the preliminary and main project for the construction of a precipitation collector in the residential area of Brod and Stari Rasadnik; April 2022; Brčko distrikt BiH
development of a preliminary and main project for the construction of roads in the tourist eco-complex in Potocari near Brcko; January 2022; Naviterra doo Brcko
preparation of the main project for the construction of part of the street Gornji Brezik – Sandići in the part of the stream and hill Gabela in the Brčko District of BiH; November 2021; Brčko distrikt BiH
development of the main project for the construction of roads and parking in the Duty Free Zone in Brcko; October 2021; Brčko distrikt BiH
development of main projects of bus stops in Gredice and Gorica in the Brčko District of BiH; February 2021; Public company Roads of Brčko
preparation of the main project of the parking space behind the city hospital in Brčko with 192 parking spaces; May 2020; Public company Roads of Brčko
preparation of preliminary and main project for the construction of the road to Busija, section from M18 through Rakić to the crossroads on Livade in the length of 2700 meters; June 2020; Municipality Lopare
preparation of the main project of the part of the regional road R421 – bypass around Lopare; February 2020; Municipality Lopare
Preparation of main design of roundabout Klanac and Merkur in Brcko; January 2022; Public company Roads of Brčko
preparation of main design of roundabout at the primary school in Samac; December 2019; Municipality Šamac
preparation of main design of roundabout Ilicka in Brcko; 2017; Public company Roads of Brčko
preparation of main design of baffle fences on Brčko bypass; January 2018; Rubau doo Brčko
preparation of main design of baffle fences on main roads in Brčko; November 2018; Public company Roads of Brčko
preparation of main design for setting up speed bumps on public roads in Brčko; November 2018; Public company Roads of Brčko
Preparation of main design for rainfall sewage in settlement Maoča; June 2018; Public company Roads of Brčko
preparation of preleiminary desing with calculation of works for rehabilitation part of road M1.8 Tuzla – Orašje, from the road connection N8 according to Tuzla, length 650m; November 2018; Public company Roads of Brčko
preparation of preleiminary desing with calculation of works for rehabilitation part of road M1.8 Tuzla – Orašje, from the road R460 according to Tuzla, length 2000 m; November 2018; Public company Roads of Brčko
preparation of preleiminary desing with calculation of works for rehabilitation part of road M14.1 (Dejtonska street), length 2000 m; November 2018; Public company Roads of Brčko
preparation of a preliminary design for the rehabilitation of part of the road R460 from the roundabout with a bypass at the FIS in the length of 2600 meters; November 2018; Public company Roads of Brčko
preparation of a preliminary design for the rehabilitation of part of the road R460 from the primary school in Bukvik to the intersection in Brka in the length of 3650 meters; April 2020; Public company Roads of Brčko
preparation of a preliminary design for the rehabilitation of part of the road R460 from the business building Duga to Brčko in the length of 3100 meters; July 2020; Public company Roads of Brčko
preparation of a preliminary design for the rehabilitation of part of the road R460 from the railway crossing Bukvik to the turnoff for Prijedor, in the length of 2000 meters; October 2019; Public company Roads of Brčko
preparation of preleiminary desing with calculation of works for rehabilitation part of road R460, from the crosing to road for Prijedor, length 2000 m; November 2018; Public company Roads of Brčko
preparation of the preliminary and main project for the reconstruction of the local road L-12 Trnjaci – Krbeti in the length of 6150 meters; April 2018; Brčko distrikt BiH
review of the construction part of the design of alignment, crossroads, secondary roads and pavement for Brčko bypass; June 2014; Brčko distrikt BiH
development of the preliminary and main project of the road bridge over the Rašljanska river near Mujkanovići sokak in MZ Maoča; June 2018; Brčko distrikt BiH
preparation of the main project for the construction of a bridge on the river Briježnica on the road Pelagićevo Center – Ćendići; Avgust 2017; Municipality Pelagicevo
preparation od main design for reconstruction road Srebrenik – Gornju Srebrenik, total lenght solutions for 17 critical spots; July 2014; Srebrenik Municipality
development of the main project for the construction of a parking lot and canal piping in the Omerbegovača local community; December 2014; Brčko distrikt BiH
Supervision:
Supervision over the reconstruction of the part of the local road L-1 Rahić Donji – Seonjaci, KO Skakava Donja (sub-section from Poljak to Vukšić); Mart – May 2021; Public company Roads of Brčko
Supervision over the reconstruction of the main road in MZ Štrepci from the turnoff for Gornji Rahić to the chapel of St. Roch; October–November 2020; Public company Roads of Brčko
Supervision over the reconstruction of the local road Brčko – Štrepci; October–November 2020; Public company Roads of Brčko
Supervision of the reconstruction of the road and storm sewer in the urban area of Bijela; October–November 2020; Public company Roads of Brčko
Supervision over the rehabilitation of the road L15 Krepšić – Vučilovac; June-November 2020; Public company Roads of Brčko
Supervision of works on rehabilitation of roads in MZ Rašljani and MZ Islamovac, Brčko District; September 2017 – April 2018; INK Constructor Banja Luka, Ministri Agriculture, Forestry and Water Management, Agricultural Project Coordination Unit
Financial institution: World Bank, International Development Associatiion
Supervision of reconstruction works on road Obudovac 2 – Pelagićevo; September – November 2017; Municipality Šamac, Ministri Agriculture, Forestry and Water Management, Agricultural Project Coordination Unit
Financial institution: International Found for Agricultural Development
Supervision of works on reconstruction of four roads in municipality Pelagićevo; October – December 2017; Municipality Pelagićevo, Ministri Agriculture, Forestry and Water Management, Agricultural Project Coordination Unit
Financial institution: International Found for Agricultural Development
Supervision of track rehabilitation (replacement of turnout thresholds) in the area of JP Luka Brčko; July 2017; Public Company Luka Brčko
Supervision on paving works in Vahid Ibrić street in Srebrenik; June – July 2017; Srebrenik Municipality
Supervision on the reconstruction of part of the road Blaževac – Odboj; May 2018; Municipality Pelagićevo
Supervision of bridge construction on river Briježnica on route Pelagićevo Centar – Ćendići; ; May – September 2018; Municipality Pelagićevo
Supervision of road reconstruction in settlement Orlovo Polje; July 2018; Municipality Pelagićevo
Supervision of road reconstruction, Pelagićevo – Donja Tramošnica , in settlement Čardak; September 2018; Municipality Pelagićevo
Supervision on construction on part of street Dositeja Obradovića in Šamac; April – July 2018; Municipality Šamac
Supervision on paving and landscaping around the cultural centre "Dr. Milan   Jelić" in Local Community Obudovac; July – September 2018; Municipality Šamac
Supervision on paving of street Namanjića III in Šamac; October – November 2018; Municipality Šamac
Supervision on paving of part of street in Local Community Lugovi; November 2018; Municipality Šamac
Supervision on paving of road in Local Community Kruškovo Polje; December 2018; Municipality Šamac
Supervision of reconstruction on local road Brvnik – Batkuša; November 2018 – February 2019; Municipality Šamac, Ministri Agriculture, Forestry and Water Management, Agricultural Project Coordination Unit
Financial institution: International Found for Agricultural Development
Supervision of the construction of a pedestrian path Donji Žabar – Lončari towards Obudovac; December 2018 – May 2019; Municipality Donji Žabar, Ministri Agriculture, Forestry and Water Management, Agricultural Project Coordination Unit
Financial institution: International Found for Agricultural Development